A Radical Veg Bag Scheme
Sign up and get seasonal, culturally appropriate and locally grown veg (+ optional fruit!) every week
Or keep scrolling for our quick sign up form
It's simple! Sign up for membership here or by heading to the form below, and every week you get a veg bag of your chosen size (and optional fruit) delivered to your collection point of choice.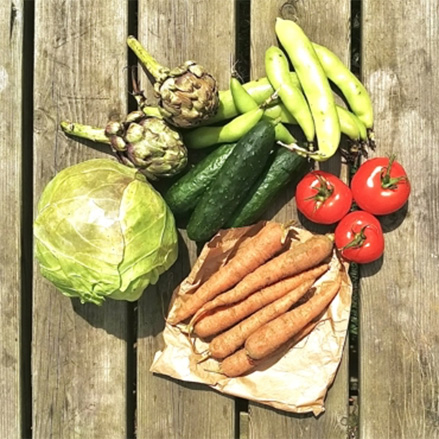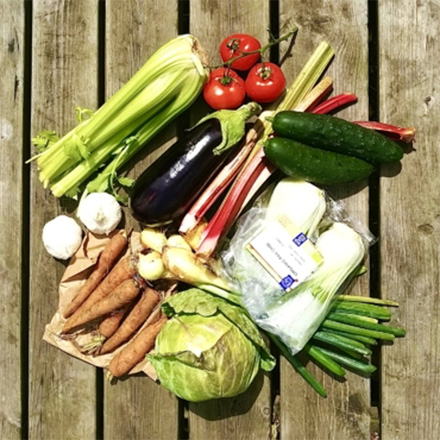 Standard Bag
9 types of veg
Family Bag
11 types of veg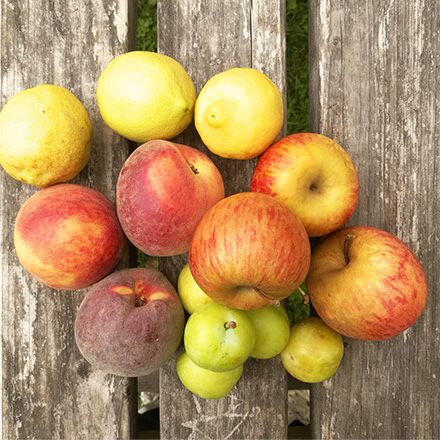 Fruit Suppliment
4 types of fruit
Pick a food from your culture option (or choose our new one size leafy bag):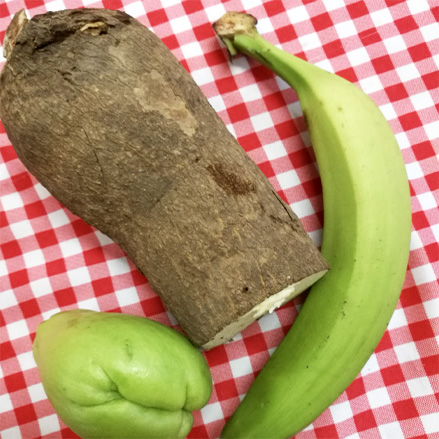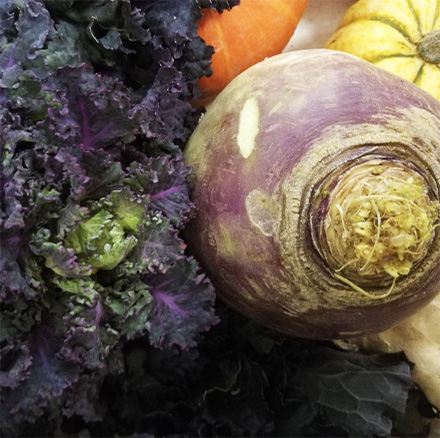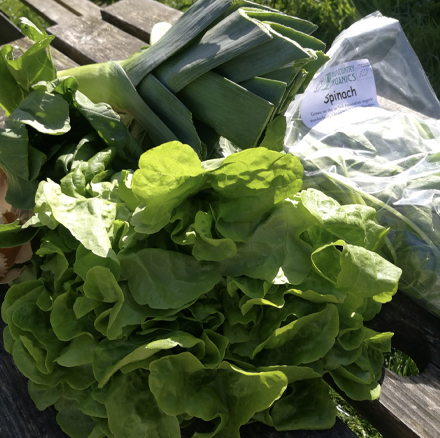 **NEW OPTION** The Leafy Bag
We have introduced a bag which is full of lush greens all year round (no roots here!). In this one size, one price bag you'll get 3 or 4 items from things like spinach, kale and stir fry greens to less commonly supplied leaves like agretti and our locally grown salad mix.
Read more about our culturally appropriate bags here. More options to come…if you have a food from your culture you'd like to see, we'd love to hear from you.
We have a solidarity model, which means you can choose a price tier based on what you can afford. By paying the solidarity price, you support your neighbours to access fruit and veg at a lower cost. You can read read more about this in our FAQs.
The Bag
What You Get
Good Food Solidarity Price
Good Food Go Price
Good Food Start Price
Small Veg Bag
6 Portions of varied veg
£54
per month*
£12.50
weekly
£28
per month*
£6.50
weekly
£16.90
per month*
£3.90
weekly
Standard Veg Bag
9 Portions of varied veg
£82
per month*
£19
weekly
£43
per month*
£10
weekly
£32
per month*
£7.30
weekly
Family Veg Bag
10 Portions of veg, larger quantities
£104
per month*
£24
weekly
£61
per month*
£14
weekly
£46
per month*
£10.60
weekly
The Leafy Bag (one size)
3-4 portions of varied greens only
£43
per month*
£10
weekly
£n/a - available at one price only
£n/a - available at one price only
Fruit Suppliment
4 portions of varied fruit
£39
per month*
£9
weekly
£22
per month*
£5
weekly
£10.90
per month*
£2.50
weekly
*our monthly prices are worked out as the average per month across the entire year, as some months have 4 weeks and others have 5.
Choose your pick up point:
The Granville
140 Carlton Vale, South Kilburn, NW6 5HE
The hub of Granville Community Kitchen and GFB – we are there in person to say hi when you collect your veg bag. Located on the ground floor of the building, accessible by lift. Pick up Wednesdays & Fridays between 3-7pm.
The Beethoven Centre
Third Ave, London W10 4JL
Local Community Centre – pick up is a locked box so code is needed.
Open between 9-7pm (Saturdays 9-12.30pm – school term time only)
Parlour
5 Regent St, London NW10 5LG
Pub and restaurant. Pick up from inside the pub.
Pick up 10am-10pm every day.
Likewise Club
8 Fairhazel Gardens, London NW6 3SG
Charity and community centre – pick up outside the building from locked box, code needed.
Pick up any time.
We provide
food grown using agroecology principles

We care about
culturally
appropriate food
We aim to make
organic food
accessible to all
We support
small scale
farmers
We contribute to
South Kilburn
community
You can read more about how we are trying to build a more resilient food system here