The community kitchen is at the heart of our community, practice and values. We see the kitchen as a place of repair, resilience, resistance and safety. GCK works within a healing justice framework with our activities promoting the holistic repair and wellbeing of our community. Our activities respond to the needs of a diverse South Kilburn community, builds resilience by building the capacity of people from marginalised groups, and challenges oppression, power and privilege.
We recognise growing, cooking and eating together as powerful forms of organising and healing. The pleasure, the cultural and social aspects of food help to improve emotional wellbeing, shape identity, build strong social bonds, and reduce isolation. The physical and nutritional aspects promote  good health. Ultimately this helps people who live in marginalised communities to strengthen their neighborhoods and create new opportunities for themselves and the generations that follow.

Empowering Community
Through Food
Granville Community Kitchen empowers the community through food related activities enabling the South Kilburn community to access nutritious, affordable and sustainable food. GCK reaches out to marginalised people in the community such as those with long term health conditions, learning disabled adults and those experiencing hunger and food insecurity. It builds food literacy, skills and confidence. This is achieved through cookery classes, volunteering opportunities, and organic food growing. GCK reduces isolation and strengthens community cohesion through regular group activities including community meals, film nights and community events. 
Food Justice is Healing Justice.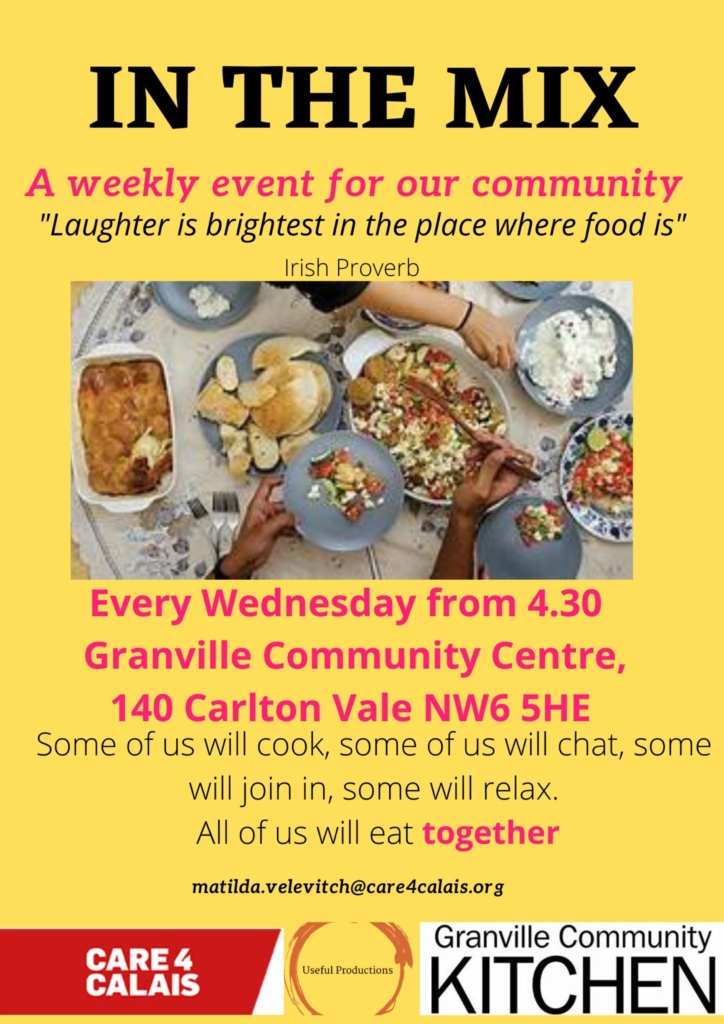 Every Wednesday – from 4.30pm (food at 6pm) Free
Every Friday – 6pm Free