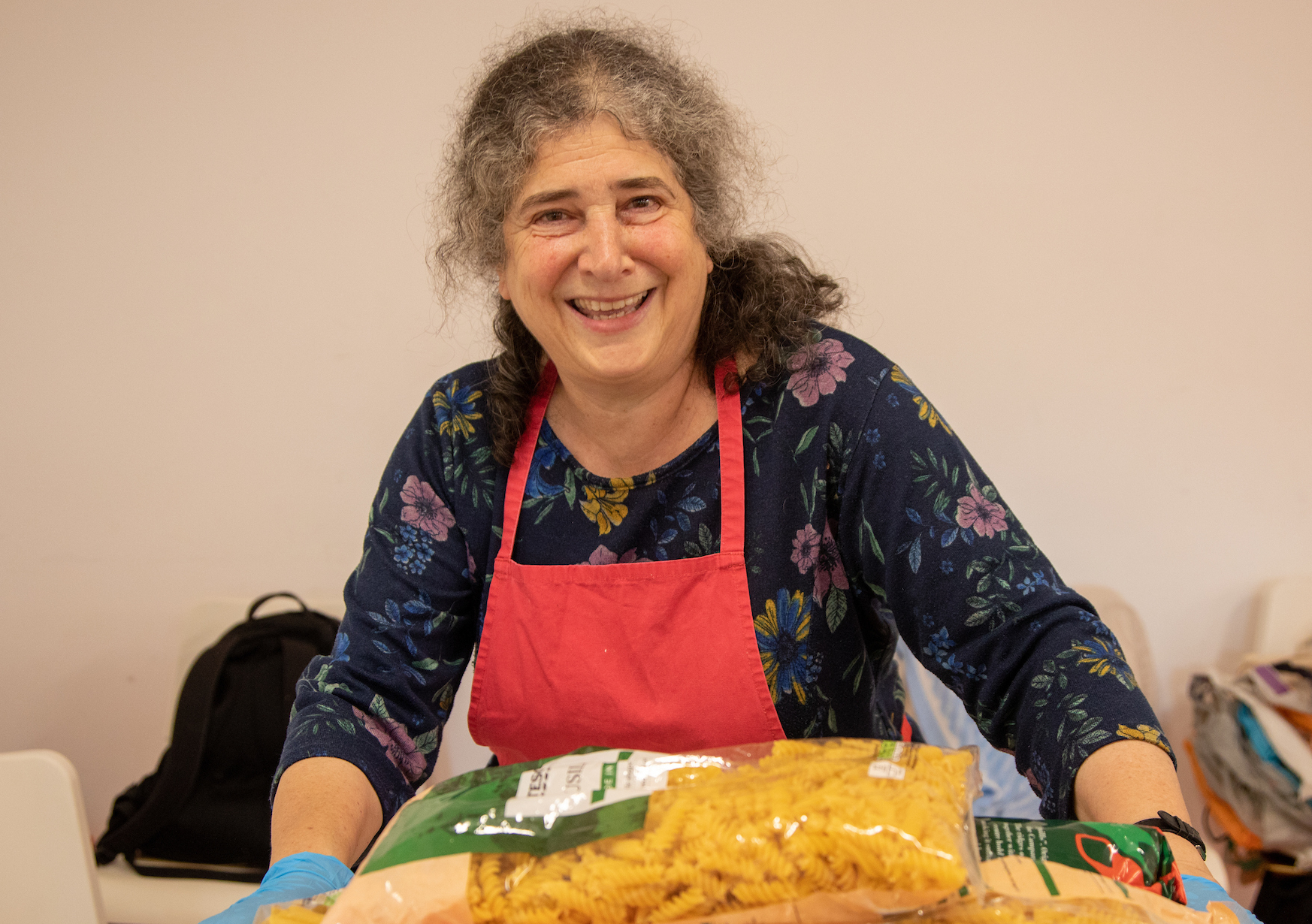 Leslie (she/her), Co-founder 
Dee and I started Granville Community Kitchen in September 2014. Our love of the South Kilburn community, The Granville and Carlton Community buildings, community education and food justice is what drives us.
Our community meals, support for the people seeking  asylum, support for those who are lonely, isolated or struggling financially, our volunteer and education programs and  our food growing in the area all help to bring more joy to South Kilburn! Joy is very important!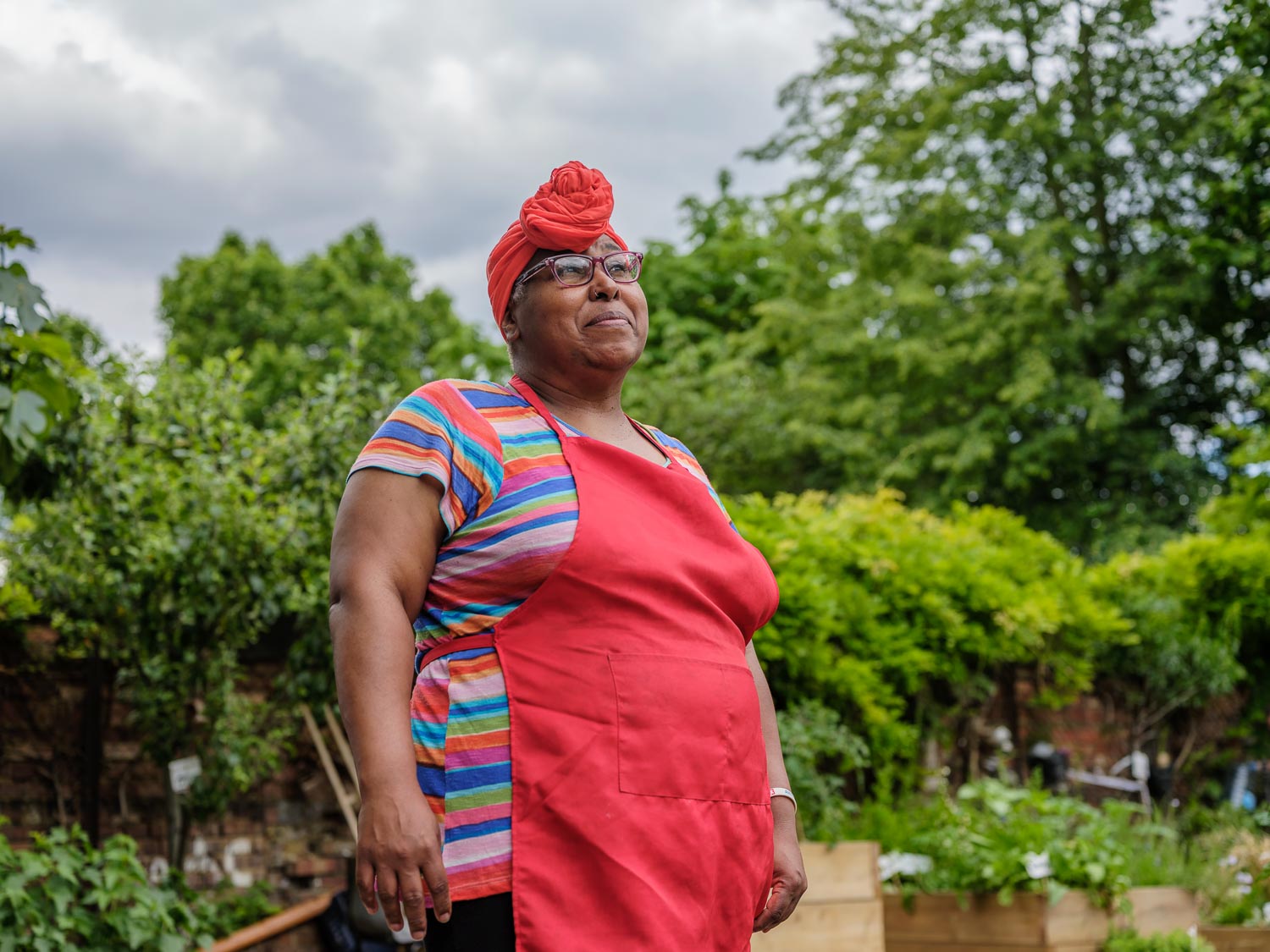 Dee (she/her), Co-Founder 
I am a food and farming action-ist who advocates for good food for all and a just, equitable food system, challenging the systemic barriers that impact marginalised communities and food producers.
My work sits at the nexus of agroecology, food sovereignty, human rights, policy, decolonial research, community, cultural practise and spirituality.
An urban agroecologist/grower/cook, land elder and seed keeper. I am the co-founder of Granville Community Kitchen in South Kilburn, London, a previous BBC Food and Farming Awards winner and Slow Food Ambassador. I currently sit on the GLA London Food Board, and a co-editor of A People's Food Policy. I am a Honorary Research Fellow at CAWR, Coventry University in the People's Knowledge Group. I am a member of the Food Ethics Council, Chair of the Independent Food Aid Network, IFAN and Trustee of Sustain and A Growing Culture. I am the Food Justice Policy Coordinator and a director of the Landworkers Alliance. I am a member of the LION, Land in Our Names collective, a founding member of the Global Solidarity Alliance for Food, Health and Social Justice and co-founder of the B.R.E.A.D Collective of activist/researchers and the African Caribbean Heritage Food Network. I am an advisor to the Farming the Future fund and FlowFunder with Be The Earth Foundation.
I have spoken around the world on food policy and food justice issues. I am the current Western Europe Focal Point of the CivilSociety and Indigenous People's Mechanism(CSIPM) Coordinating Committee for relations with the Committee on World Food Security (CFS ) at the UN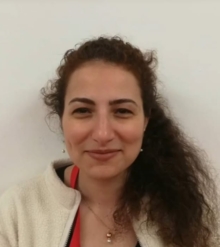 Lamis (she/her), Project Coordinator 
I'm passionate about transforming UK food and farming policies for the better. I bring in a decade-long experience of practice in ecological landscape design, permaculture and community development. Alongside my role as Project Coordinator at GCK, I am actively conducting research at the Centre for Agroecology Water and Resilience (CAWR), looking at the role people's knowledge of food culture plays at GCK.
I really enjoy the varied nature of my role and find it intriguing to meet and work with a diverse range of people from all walks of life who care about the sector and want to make a more positive impact on people's everyday livelihoods and wellbeing.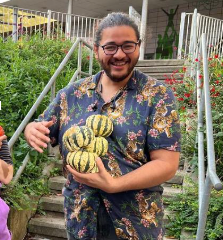 Levi (He/Him), Good Food Box Organiser and Bookkeeper (also Heavy lifter, Tech fixer, DJ and Food enjoyer)
I mainly order the produce for the weekly Good Food Box fruit and veg bags. You'll also find me doing everything from fixing a printer (my mortal enemy) to helping pack the veg bags with volunteers at the Granville.
I'm a proud cat dad, I currently have four cats but over the years i have raised 11 from kittens – Mango, Imogen, Georgia, Milo, Fang, Little Girl, Angel, Delilah, Confucius, Calogero and Jess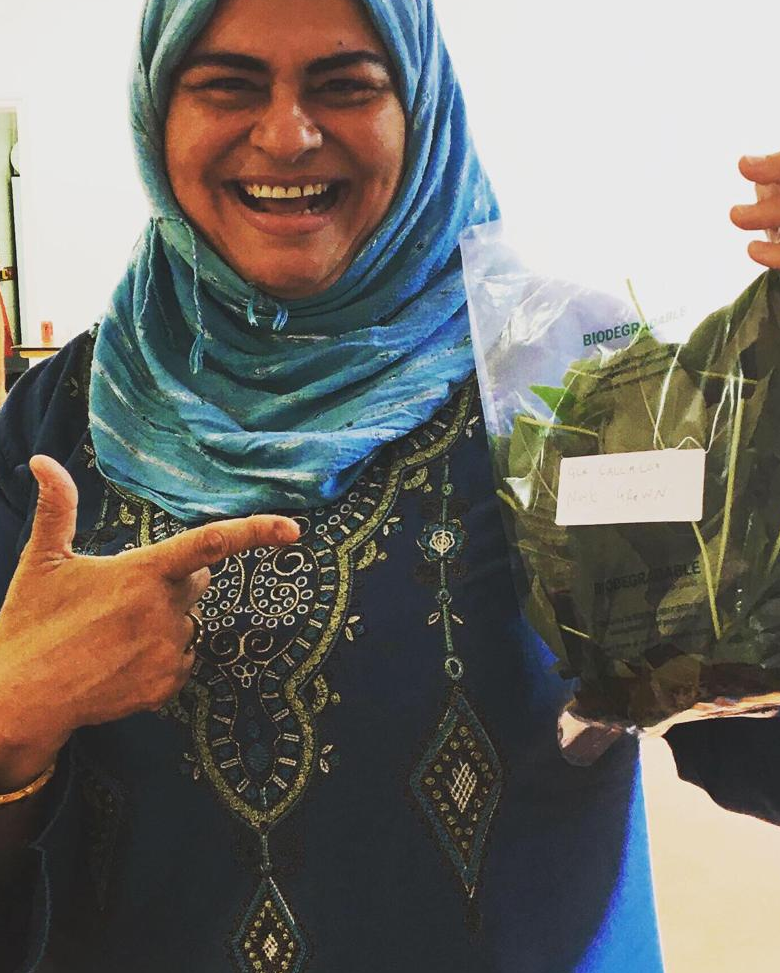 Riham (she/ her), Good Food Box Promoter
I am Riham, I am the Good Food Box Promoter and also the Community Outreach for the Granville Community Kitchen. I am very passionate about the Good Food Box project to grow and to spread out especially during these hard times. I would love the entire community of South Kilburn to sign up as it's such a great project (fresh, organic produce from farmers straight to our Granville Community Kitchen). To promote it, I attend events, talk to residents in the neighbourhood and distribute leaflets. 
I have been living in South Kilburn for almost fifteen years. I am a proud mother of four beautiful children.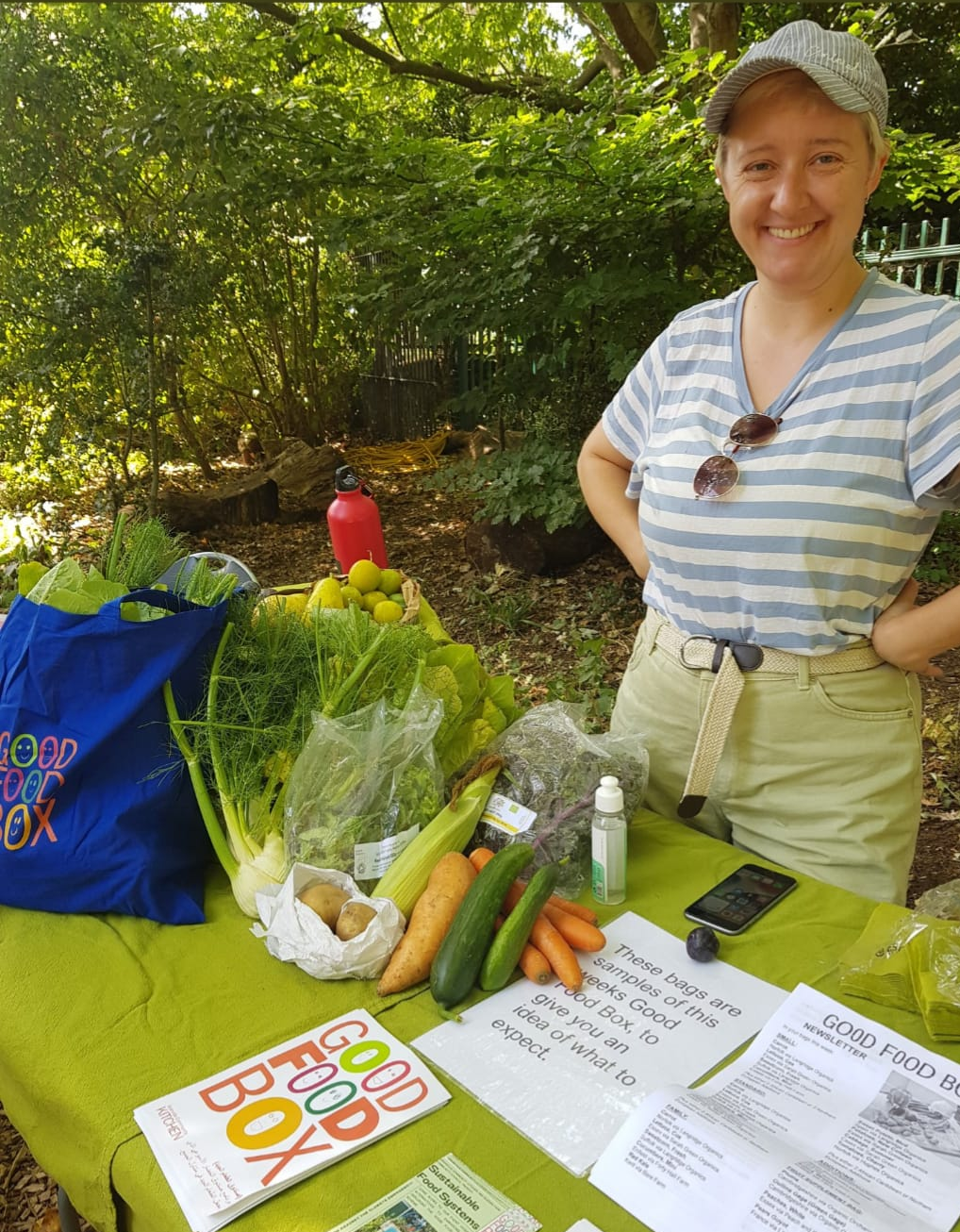 Grey (they/them), Good Food Box Coordinator
I have a background in various different things from working in textiles to the NHS and now am really happy to be working with fruit and veg (and really great people) at GCK trying to change the food system one turnip at a time!
Hannah (she/her), Grower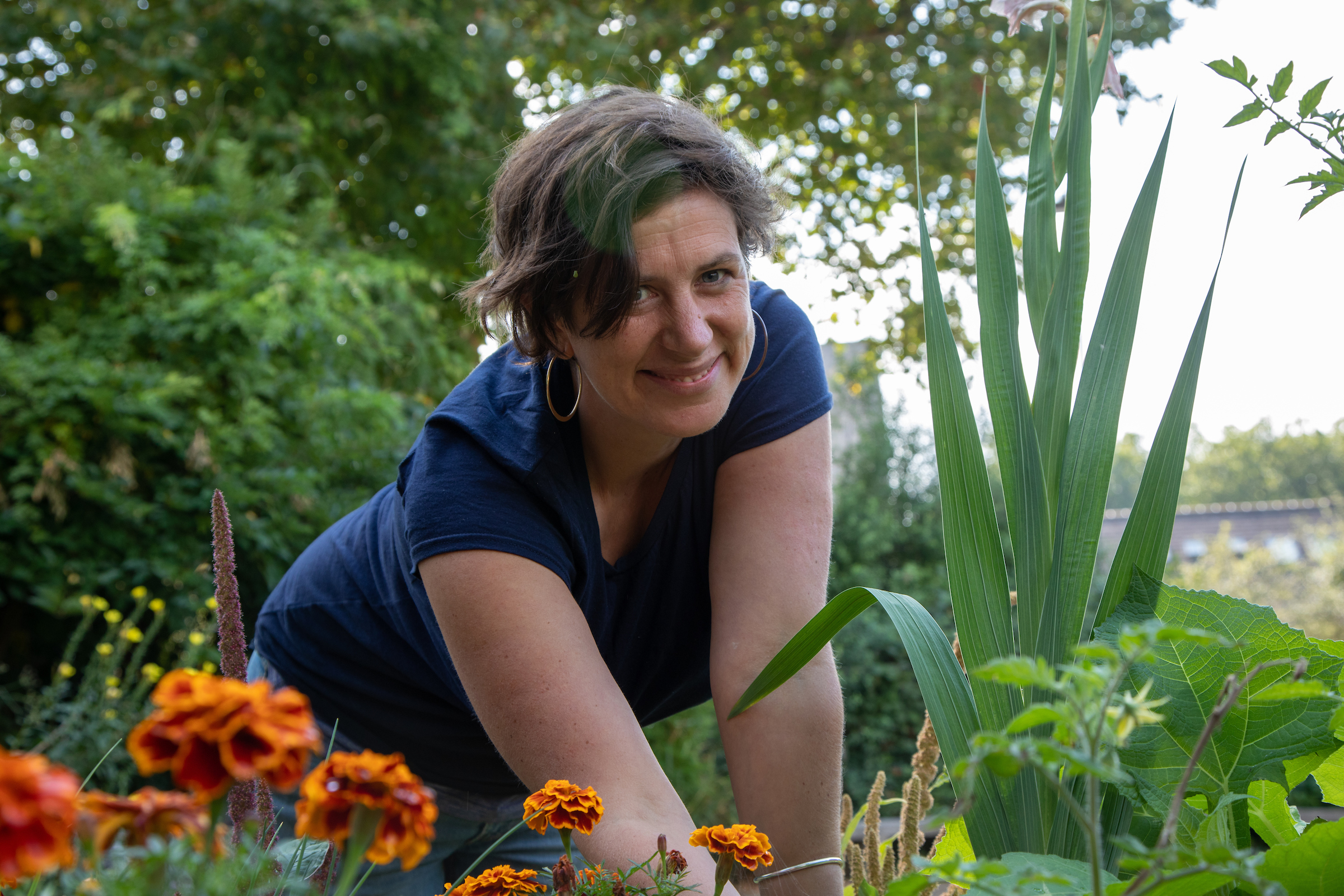 I'm the Community grower across our two urban market garden sites, and have been working for a while growing vegetables with people, across London including organic salad production, therapeutic gardening and working with children and schools on food growing education. I'm interested in the ways we can generate alternatives to the existing systems of inequality and domination, the way food growing can be both generative and nourishing for communities and being disruptive and challenging to  mainstream economic and social logic, through the power of building new worlds in the shell of the old. I'm also a facilitator and organiser with Landworkers' Alliance, and a big fan of the joys of a gorgeous salad mix.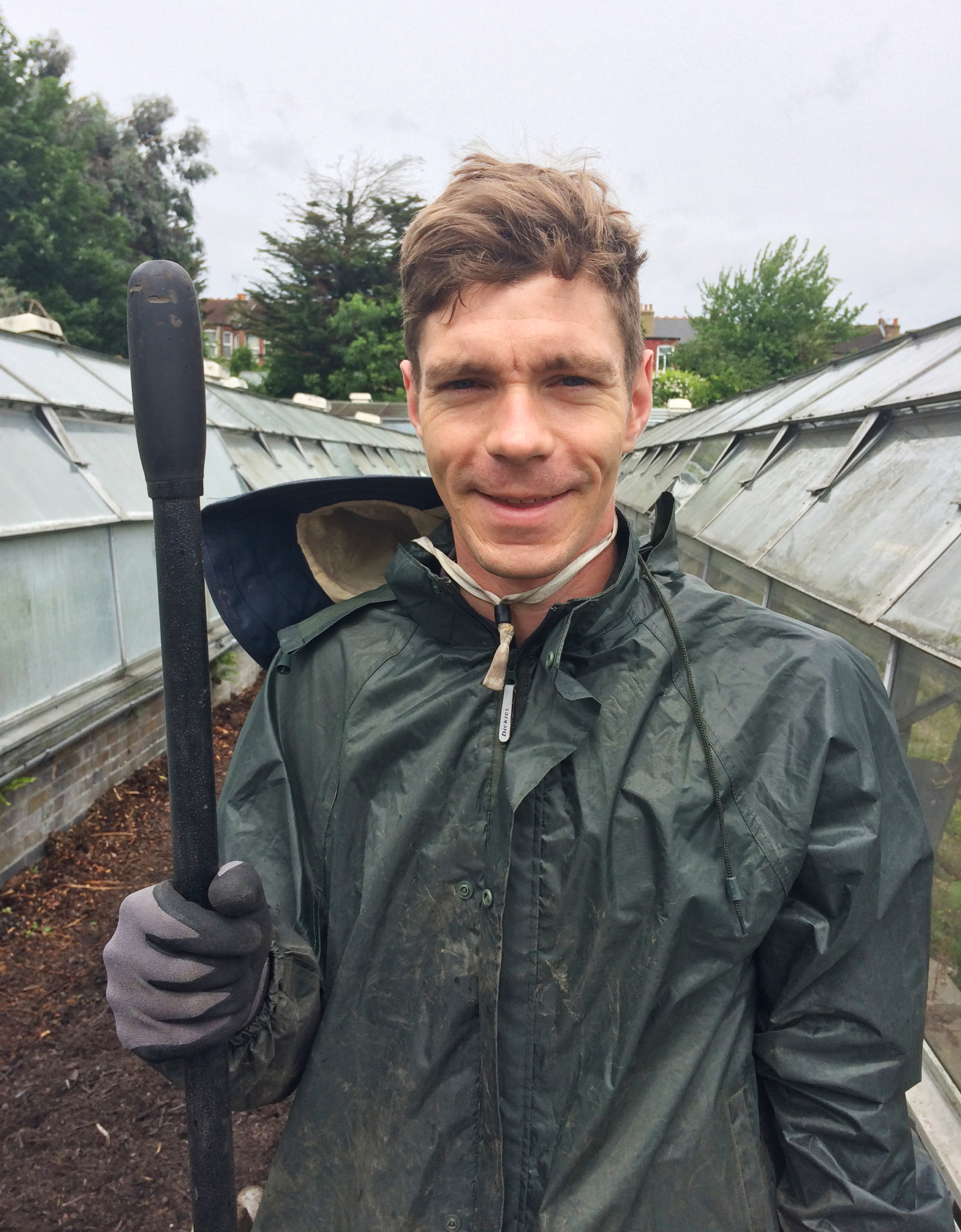 Rob (he/him) Farm Team and Education 
For over a decade, I've worked in community food growing projects and networks as a grower, educator and organiser. Some of this work has included: facilitating gardening sessions with families at Papa's Park; teaching food growing qualifications with OrganicLea and Living Under One Sun; and setting up a market garden through a FarmStart programme. In 2021 I completed an action research PhD working with colleagues to develop deep democracy as part of urban agroecology- an element of this being to co-facilitate the creation of a community-led food policy for the Wolves Lane centre. Other work has included: research into agroecological learning for the Urbanising in Place project, and being the lead writer of Sustain's Fringe Farming report 2022 which makes the case for agroecological farms at the edge of UK cities. Outside of GCK, I work as a school gardener alongside trying to be a supportive and cool dad!

 Beni (they/them), Farm Team and Grower           
 I've been a community veg grower for over 10 years working to set up  volunteering sessions, educational programmes and distribution  networks alongside this. I'm at my happiest when my hands are in the soil. I strongly believe in the power of food to unite people.
Capri (She/her), Community Meal Coordinator
I am a social designer and food lover. Food and design are both my tools to communicate with and speak for people that I care for. I believe in the power of community engagement and collective actions. I keep exploring how design can ethically intervene in social issues to generate alternative narratives and find a gentle language to help approach social sustainability and social justice.
My story with GCK began as I volunteered at Friday Community Meals. The food is the BEST! You'd better try it! Come! Let's break bread:)))