The community kitchen is at the heart of our community, practice and values. We see the kitchen as a place of repair, resilience, resistance and safety. GCK works within a healing justice framework with our activities promoting the holistic repair and wellbeing of our community. Our activities respond to the needs of a diverse South Kilburn community, builds resilience by building the capacity of people from marginalised groups, and challenges oppression, power and privilege.
We recognise growing, cooking and eating together as powerful forms of organising and healing. The pleasure, the cultural and social aspects of food help to improve emotional wellbeing, shape identity, build strong social bonds, and reduce isolation. The physical and nutritional aspects promote  good health. Ultimately this helps people who live in marginalised communities to strengthen their neighborhoods and create new opportunities for themselves and the generations that follow.

Empowering Community
Through Food
Granville Community Kitchen empowers the community through food related activities enabling the South Kilburn community to access nutritious, affordable and sustainable food. GCK reaches out to marginalised people in the community such as those with long term health conditions, learning disabled adults and those experiencing hunger and food insecurity. It builds food literacy, skills and confidence. This is achieved through cookery classes, volunteering opportunities, and organic food growing. GCK reduces isolation and strengthens community cohesion through regular group activities including community meals, film nights and community events. 
Food Justice is Healing Justice.
During this COVID-19(Coronavirus) pandemic everyone needs to think about how best we can protect each other.
Granville Community Kitchen is therefore planning ways of continuing to support the South Kilburn Community during this time
IF YOU HAVE SYMPTOMS PLEASE DO NOT COME TO GRANVILLE COMMUNITY KITCHEN
If you need help to get food you can contact us to arrange for someone to come collect on your behalf.
We are working together with various organisations and local volunteers to support those most in need
We are providing food aid by collection and delivery for people affected by the pandemic, and unable to access food for whatever reason. We do not have a referral system. We only need to know if you have any special dietary requirements which we will try to meet as best as we can and the size of your family. We provide hot food takeaways and a 3 day parcel of food.
Open from 3 – 4.30pm on Wednesdays for families to collect
Open from 4 – 5.30pm on Fridays for everyone else to collect
Collection will be staggered to avoid crowding and maintain social distancing
Please use the garden to wait 
We ask that once you collect your food that you leave immediately
Deliveries are for those unable to collect due to disability, medical or other reasons.
Contact us by email: info@granvillecommunitykitchen.org.uk or by phone or text on 07952 616352
Do not wait until you hungry and have gone without food for several days.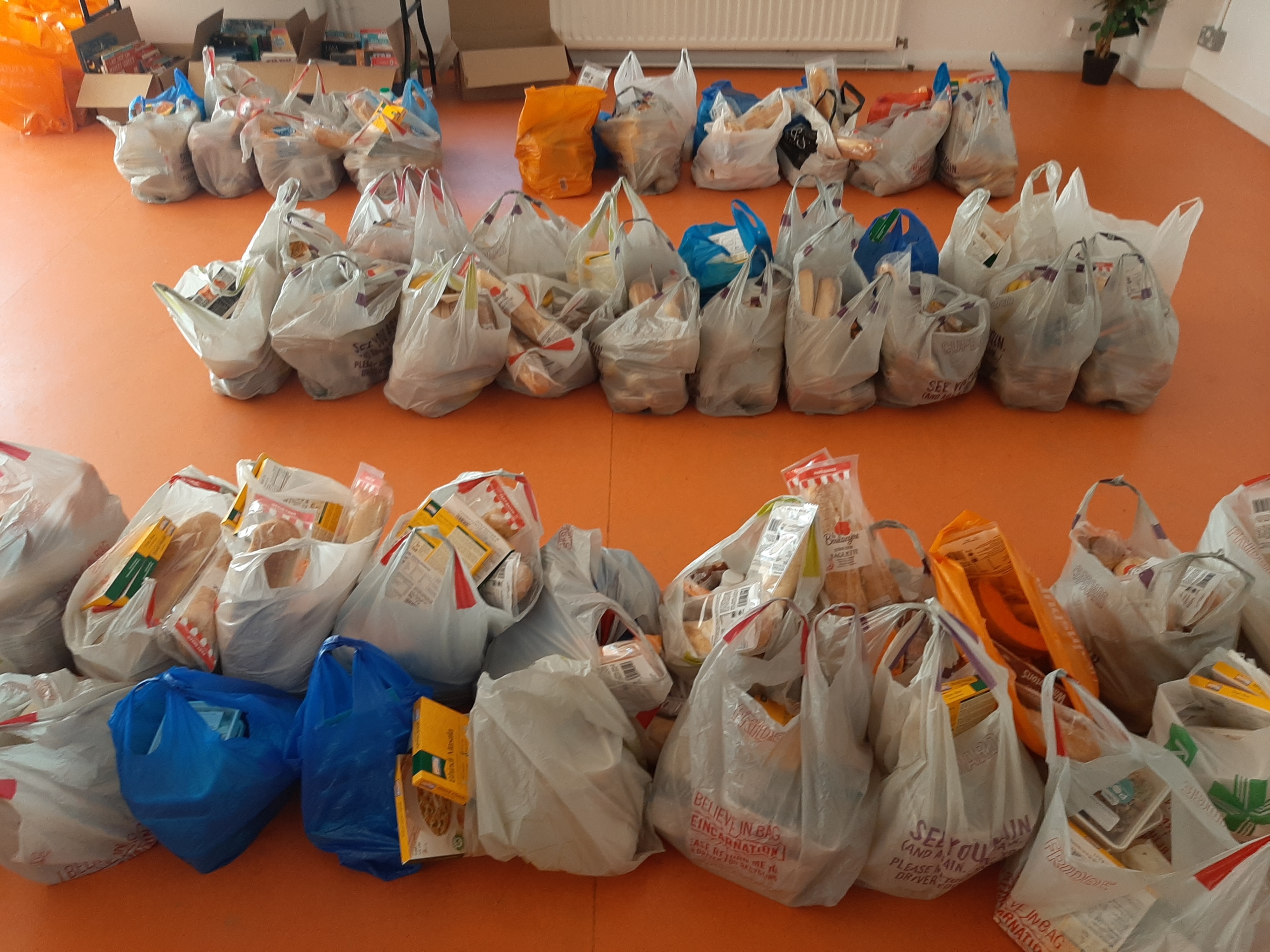 We will continue to support the community at this time with help to access benefits, welfare and housing advice, crisis funding and other support.